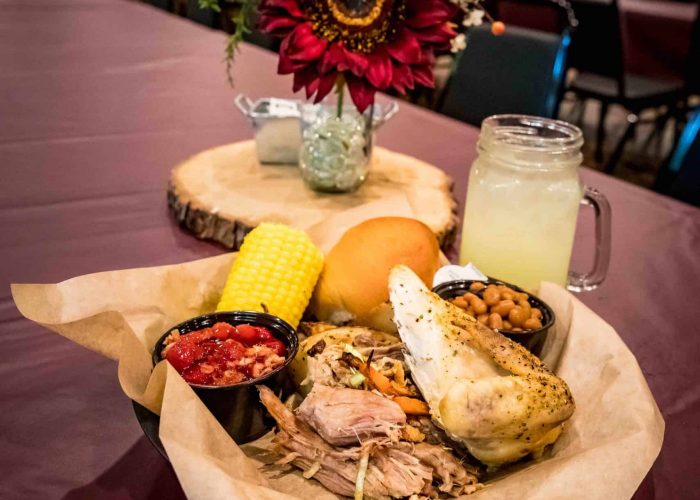 Outdoor Drama Documentary Dinner + Show Package 
Enjoy a tasty cafeteria-style dinner while watching the documentary of The Shepherd of the Hills, then head over to the Outdoor Drama to see the live show. 
Menu: Slow-cooked Pulled Pork, 5-spice Chicken, Herb-Roasted Red Bliss Potatoes, Roasted Ear of Corn, Campfire Beans & Aunt Mollie's Cobbler.
Prices range from $55.00-$60.00 for adult and $32.50-$37.50 for child, plus tax. Dinner starts at 6:00pm at Harold's Hall. Purchase tickets through the Outdoor Drama and select "w/meal" or call to purchase.